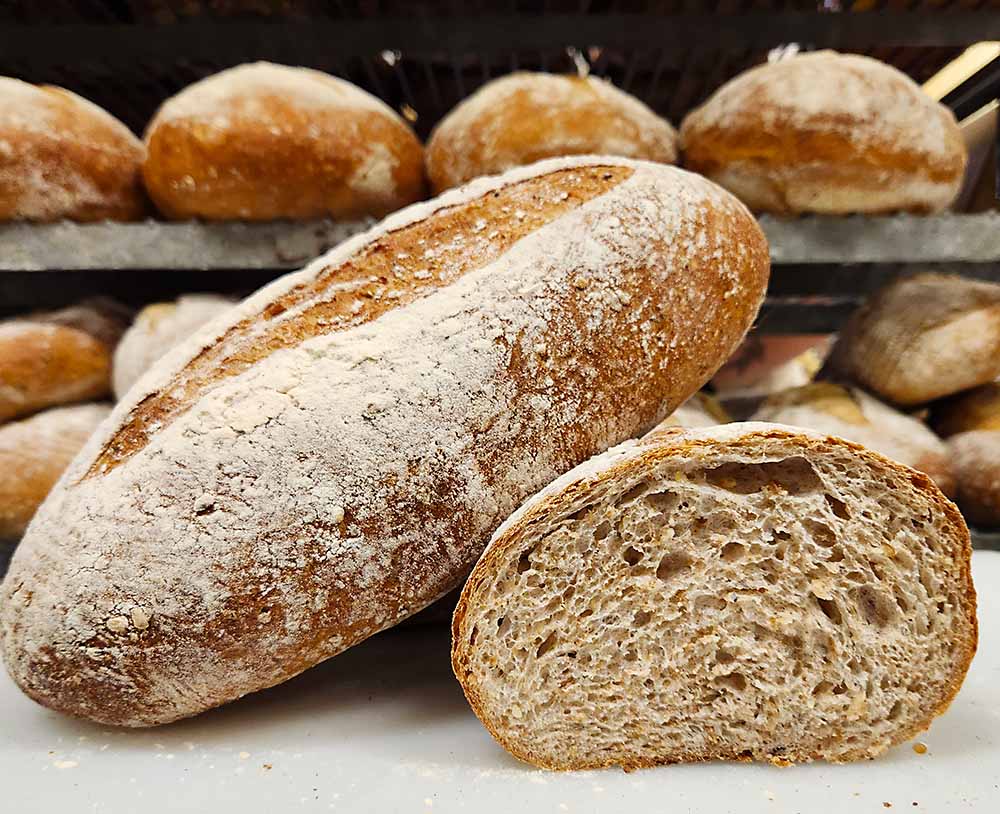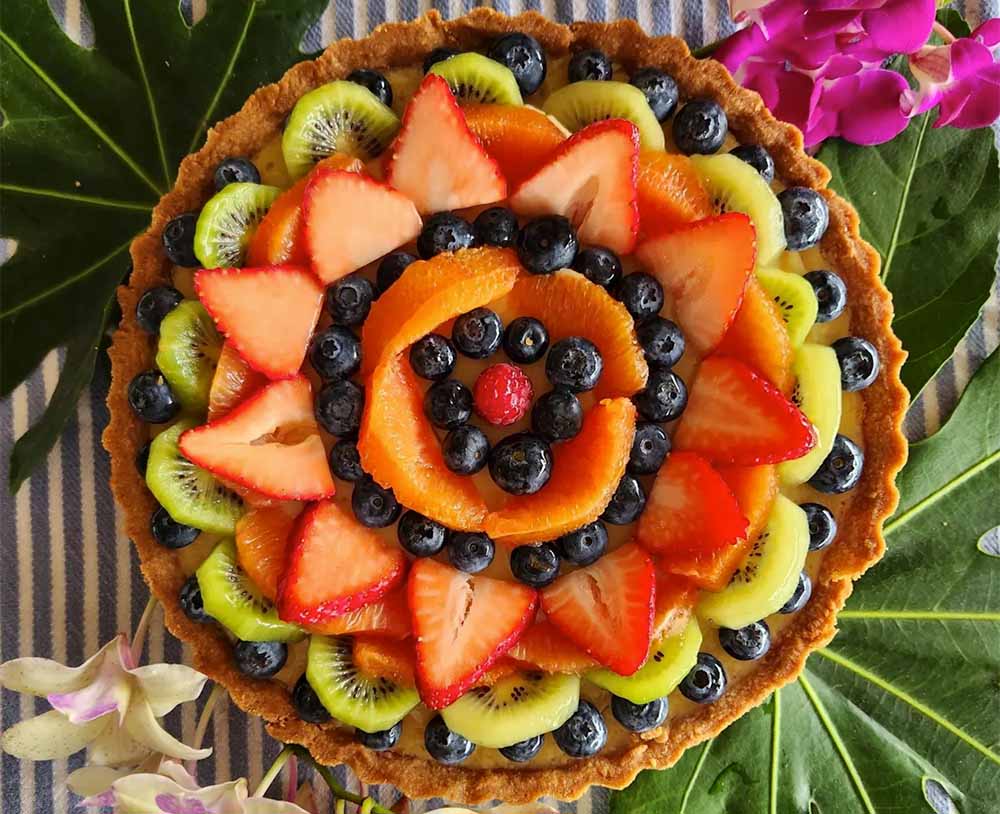 BOULANGERIE BREADS & PASTRIES IN WAIMEA, HAWAII
BAKERY HOURS: Tues & Fri 8am to 5pm, Weds & Sat 8am to 2pm (see more locations)
Sandwich Isle Bread Company is a family bakery on the Island of Hawai'i. Specializing in handcrafted artisan breads, European style pastries, and special occasion treats, the Cabrera 'Ohana is obsessed with flavor, texture, color, aroma, and the sounds of happy customers.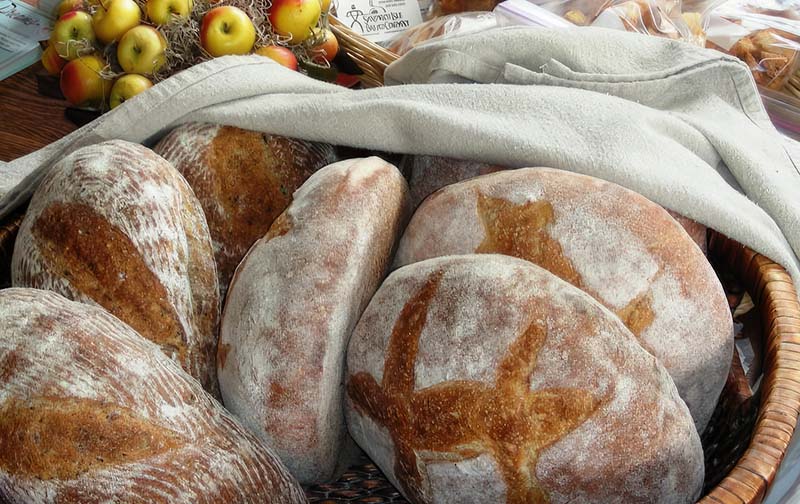 EUROPEAN STYLE BREADS
The Cabrera family follows the traditions of authentic artisan bakers. Their sourdough, pane pugliese, 20-seed, baguettes, raisin, multigrain, olive breads and more are lovingly crafted from fresh natural starters, the best grains and local ingredients available. Selections vary seasonally from a long repertoire of excellent artisan breads.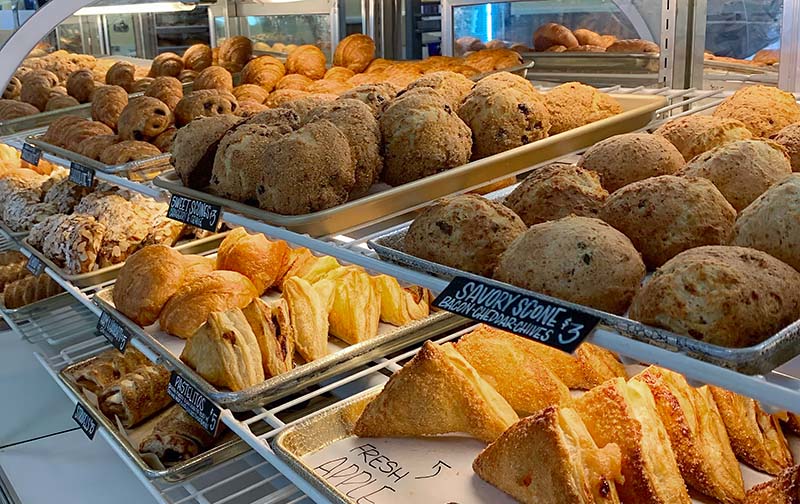 TRADITIONAL & ECLECTIC PASTRIES
Fresh fruit tarts, tortes, and turnovers, various croissants and eclairs are on display at Sandwich Isle Bread Company. Creative surprises can include decorated cupcakes and cookies, chocolate "tacos," or special strawberry shortcake with buttermilk biscuit, vanilla Bavarian cream, house-made strawberry compote, and a fresh local strawberry.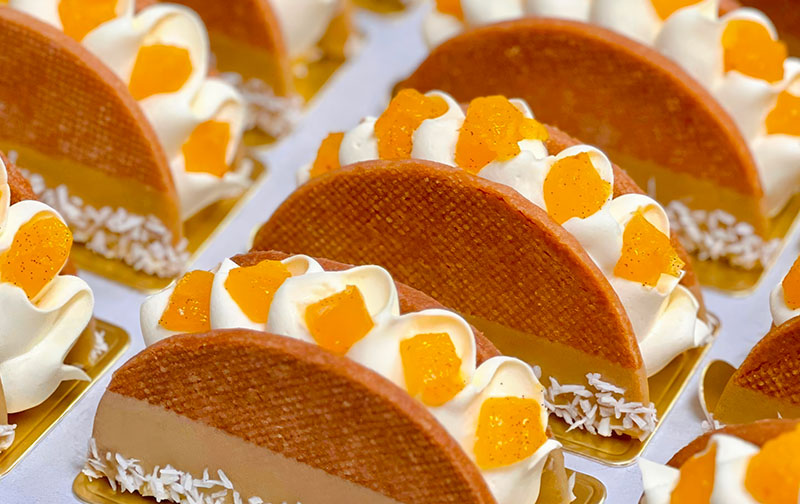 SPECIAL OCCASION TREATS
Life celebrations are sweetened with special occasion treats. Birthdays need cake, Christmas needs cookies, and Thanksgiving requires pies. Even May the 4th must have Star Wars treats. The Cabrera family is proud to be part of your celebration with sweets as beautiful as they are delicious.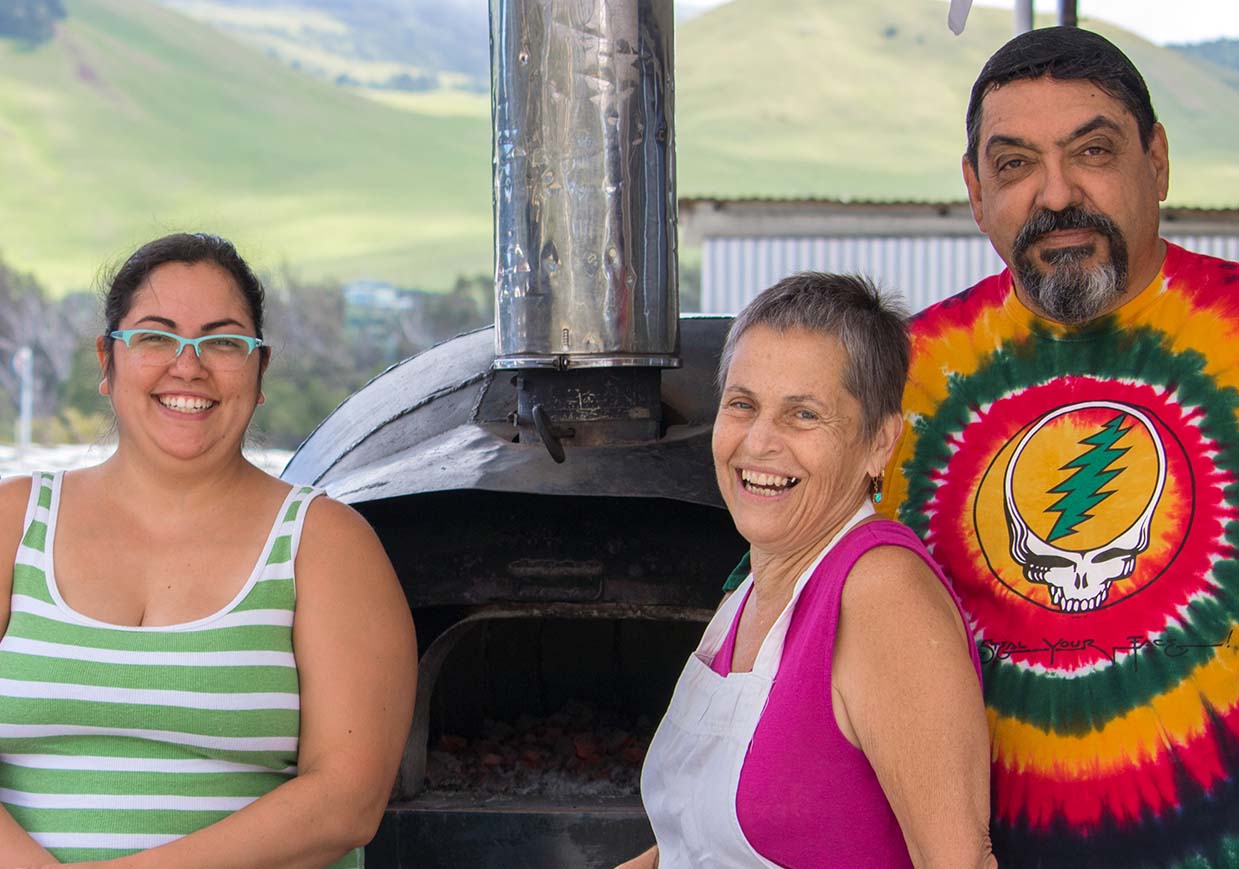 OUR STORY
Professional bakers Kevin and Kay Cabrera came to Hilo in the 1970's, where they ran a popular bakery, then moved west to raise two kids while working at Kohala Coast resorts. After a few decades, Kevin decided to change course; he built a traditional wood-fired bread oven, put it on a trailer, and began traveling to farmers markets as Sandwich Isle Bread Company.
Building on his success, they added Kay's array of ultra-tempting treats, croissants and other pastries to the menu. In 2008, they expanded their baking site into the Tropical Dreams property. Daughter Morgan came home to join the family business a few years later, and in 2017 they moved into the former Leilani Bakery in Waimea Center.
Throughout their journey, the Cabrera 'Ohana have continued to care for their community of customers that reaches around the island and across the Pacific, as folks return year after year for the Sandwich Isle delectables they love best.
WHERE TO BUY
Buy direct from our bakery in Waimea, from our kiosk at the Waimea Town Market, or from one of our many Bread Partners on the Big Island.
SANDWICH ISLE BREAD COMPANY
at Waimea Center
65-1158 Mamalahoa Hwy, Ste 7, Waimea
808.731.6712
Tuesday & Friday, 8am to 5pm
Wednesday & Saturday, 8am to 2pm
---
WAIMEA TOWN MARKET
at Parker School
65-1224 Lindsey Rd, Waimea
Saturdays 7:30am to noon
KAMUELA LIQUOR STORE
64-1010 Mamalahoa Hwy, Waimea
808.885.4674
Fridays, after 12pm
---
KOHALA GROWN MARKET
55-3419 Akoni Pule Hwy, Hawi
808.937.4930
Tuesdays after 3pm
Wednesdays & Thursdays 10am to 6pm
---
KONA WINE MARKET
73-5613 Olowalu St., Ste #1, Kailua-Kona
808.329.9400
Fridays after 3pm
---
WESTSIDE WINES
75-5660 Kopiko St., Ste #4, Kailua-Kona
808.329.1777
Fridays after 3pm